Home

Chasing Matisse: The Book

Chasing Matisse Preview:
Cover and Prologue

Buy The Book

Book Signing Schedule

News & Reviews

James Morgan's Bio

Beth Arnold's Bio

Book's Press Release

Leaving Home

Introduction to the Journey

Travel Itinerary

Beth's Travel Diary

The Sketchpad

Photo Gallery

Travel Notes and
Recommendations for France, Corsica and Morocco

Chasing Matisse Newsletter

Contact Us



View All Diary Entries Here
February 20, 2003
More French Firsts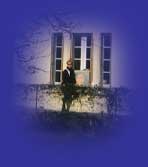 Now that we're in one place for a month, this house that is our borrowed home, I'm happy to have a nest. I'm even glad to cook again. This domestic act of preparing food touches me to earth. Since we've been in France, this is the first time we have a kitchen where whole meals can be made with lots of pots and pans and room to chop and mix, a dishwasher to put the dirty dishes in. Roasting the turkey was the Thanksgiving we didn't have. There was just no time the day before we left. We had too much to try and finish up and still didn't get it all done.

Jim set his sights on an upstairs bedroom to set up his laptop, to hunker down and start writing this book. I preferred the living room as my office. I could lay everything out on the long coffee table with the sofa as my chair. We both liked the kitchen but didn't feel it was the right spot. It became the neutral base. How appropriate. That's what kitchens always are-the heart of the home-where life is lived, meals are lovingly made or thrown together, where people drop their defense shields, gather and converse-or fight with life-altering utensils within grasp.

The sky changes from blue skies to stormy clouds to drizzling rain, sometimes even hail and snow, in a matter of minutes here. It's fascinating to watch, a show that comes on every day, which is good since not only do we have bad French television, we also have bad Italian television. There's also some tragic Eastern European soap opera that is narrated. Strange. I require background noise while I write. Usually, I prefer music-rock and roll, bluegrass, folk, Irish, Cuban, pop-whatever informs the mood of the work. Jim does that same thing, but he likes jazz and classical, which are usually too slow for me. I like my music loud, with a beat and wail.


But sometimes TV works fine. I don't really watch it, but still I'd like it to be a show I might watch-a movie, "Trading Spaces," "Oprah"-something like that. We have our own bad game shows (which aren't as silly as most of these) and talk shows at home, but I don't watch them or turn them on for background noise. More channels, more choices-although there has been something comforting about those old reruns of "Zorro" and "I Dream of Jeannie," even if they're speaking Italian. At night, I might watch French films (or American ones dubbed in French) and try to improve my language skills. The kind owners of this house have two small children, and they have kiddie movies, which I have found myself turning on. "Cinderella" with its cast of Brandy, Whitney Houston, Jason Alexander, and Whoopi Goldberg was entertaining and well-produced. (Really, who doesn't love a good Cinderella story?) I'm pleasantly amused by "The Borrowers." I wish we had some of our own little Borrowers here. Brittany seems perfect for them.

That night Jim peeled and diced turnips and onions and roasted them with olive oil and salt. We don't want to go anywhere. We want to stay in and cocoon. We got an email from our friend Patti. It was her birthday. She bought herself a little Airstream trailer. I wish she'd ship it over and hook up to the back of our car and travel around with us a while. We could stop at the many holiday campsites throughout France, cook hot dogs on the open fire, sing Kum Ba Yah.

The next morning signaled another first. I got out the tricords I'd brought along, so I could have a mobile workout. I figured out how to put them together, plugged in the CD, and squatted, pushed, and pulled. I have to say it felt good. The only time I left the house the whole day was to walk outside and clip some rosemary for the chicken we were roasting for dinner. We are amazed that so little fat comes from these plain air birds, which are not at all like the fat American fryers and roasters. They're lean and more wild-tasting. No Tyson's here. They seem more natural and less filled with whatever appalling substances American birds get fed. Like the French, we like our volaille (poultry). But in the end, Jim and I prefer the fat American poulets.

I talked to Bret, and she sounded good, which had something to do with meeting a new boy. It makes a mother's heart happy for her children to be well.

Monsieur Bubbah and Madame Bubbette aren't the handiest people around, and this was made apparent yet again, when we tried to turn on the stove's burners the first time. The oven is electric, while the burners are gas. Being the good American that I am, I'd never seen where the gas comes from. At home, it's magically delivered into our houses like Merlin had waved his wand. Here it's from a butane tank that has to be switched on and then primed, and once the burner is turned on, a button is pushed which automatically lights it. I'm sorry to say it took a conversation with the owners for us to get it right. The first night we tried (and failed), we were forced to innovation and threw the brown rice, broccoli, onion, and garlic into a casserole to cook. It was delicious, even if we could have been named "the least likely to succeed in turning on the stove."

After four days in the house, and I literally didn't walk outside for three, we decided it was time to go out. We drove into Auray to the port of St-Goustan. The St-Goustan Quartier is very old and charming with the River Auray and 15th Century houses still standing, including one where Benjamin Franklin stayed when he came to France to negotiate a treaty with the French in 1776. Now Le Relais Franklin is a crêperie. Other restaurants and cafés line the quay. It was very dark and quiet on this night, but I understand it can be quite audacious in season.

Now that I was exercising, I no longer wanted to sleep in my workout leggings and T-shirt (it's been cold), even though they were terribly sexy and the days I wasn't going out, I sometimes kept them on. It's not very genteel or attractive to wear the same clothing 24 hours a day, so we went to the huge Le Clerc, and I found some coral cotton pajamas with an Indian motif in hot pink. They weren't Bon Marché material, but hey. I'm not in Paris anymore. So I made my first real purchase in France-something besides necessities like food, toothpaste, and toolboxes.

The next morning I blew our electricity, when I tried to plug in the computer and printer at the same time. Who understands the mysteries of French electricity anyway?

This wasn't a first for us in France, but with any luck, it will be a last.






posted by Beth on February 20, 2003 | View All Diary Entries
---

View All Diary Entries Here